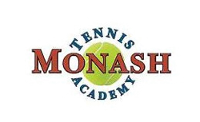 Group Tennis Lessons with Friends
If you have friends who are keen in learning tennis together with you,
we offer you the opportunity to form your own tennis group at a day and time that suits you and your friends!
Maximum Number of people in a group is 4
Lessons are available for 1 hour or 1.5 hours
A term of 10 lessons is strongly encouraged so as to see improvement of tennis skills.
Single lessons are available for the group to see if they like the lessons before deciding to on a term of 10 lessons.
We strongly encourage all members within the group to be of a similar playing standard so that everyone can improve together
Court Hire, Tennis Balls and Tennis Racquets are provided at no extra costs during the lesson.
1 Hour
$30 per lesson or $280 for 10 Prepaid Lessons
1.5 Hours
$45 per lesson or $420 for 10 Prepaid Lessons
1 Hour
$24 oer lesson or $220 for 10 Prepaid Lessons
1.5 Hours
$36 per lesson or $330 for 10 Prepaid Lessons
*We require a $30 deposit + $1 surcharge for all new students.
This is to ensure that students do show up for their lesson after placing a booking.
Deposits are paid through the online enrolment portal upon submission of your details